ZIG MEMORY SYSTEM CALLIGRAPHY MARKERS
Zig Memory System Calligraphy Markers are such good quality, with sharp, crisp edges. Each pen has two tips: a broader 5 mm tip and a narrow 2 mm tip. They have pure pigment ink, free flowing and long lasting.
Kept horizontal and with lids securely in place, they are very long lasting.

The ink stays wet a little longer on your paper, allowing you to blend colours easily to achieve different hues and shades.
It's a water based pigment, acid free, light fast; waterproof, non-bleeding; xylene free and odourless.

These colourful calligraphy marker pens are invaluable for beginners and professionals alike.
£2.55 each

Zig Memory System Calligraphy Markers Colours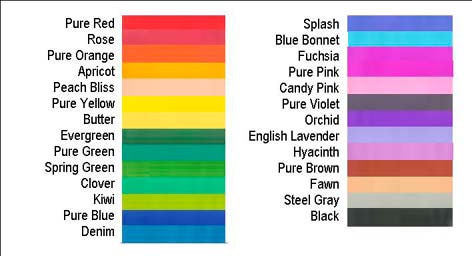 ---
Here is an alphabet using only Zig Calligraphy Markers
(© Jane Jenkins 2008)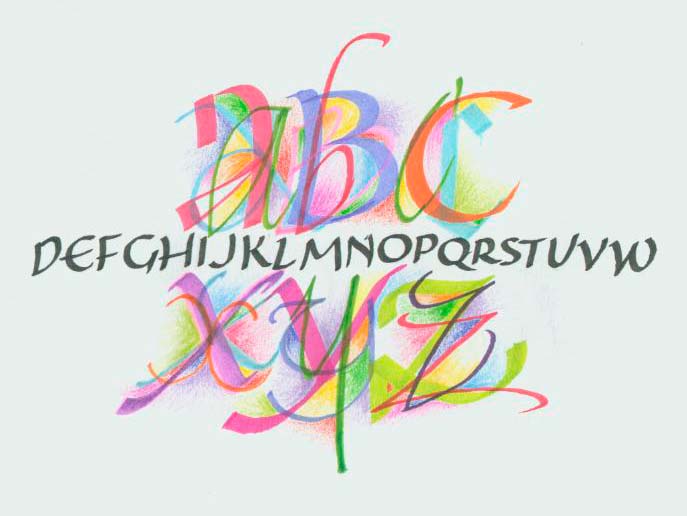 ---
© Jane Jenkins Quilling Books 1983 - . All material published on this website is the copyright of Jane Jenkins Quilling Books, and may not be reproduced or republished, by any means, without written permission.